Available Now: The Unofficial Guide to Wirecast
Written by Paul Richards on March 5, 2021
It is finally here. The Unofficial Guide to Wirecast is now available. If you use Wirecast for live streaming or recording, or you have thought about making the switch to this powerful video production software, you will want to get your copy right away. Wirecast from Telestream is an affordable professional-grade video broadcast production software platform. It is designed primarily for productions created for live streaming or recorded on-demand offerings. It has all of the features that users need to create professional productions. It is easy enough to be used without extensive experience or training. The book is laid out in a comprehensive logical order with plenty of illustrations to help you visualize the concepts that are covered. Since Wirecast is available for both Mac and PC, instructions and shortcut keys are presented for both platforms.
A Comprehensive Guide
Until now, getting started with Wirecast was a little more difficult due to the lack of a comprehensive guide that allowed new users to get quickly up to speed. The Unofficial Guide to Wirecast offers an overview of the most basic options to help users get started fast. It will walk you through choosing the right version of the software for your needs and getting it downloaded and installed. It also provides detailed instructions on getting your cameras and other sources connected and ready to go.
Every video production software offering has its own unique interface and approach. The Unofficial Guide to Wirecast takes the time to thoroughly explain the Wirecast setup and terminology. In no time, you will understand and be able to create immersive audio-video experiences using Wirecast's unique approach to shots and layers.
Complete Coverage of Advanced Features
It then provides a deeper dive into the more advanced features that will allow users to get the most out of the software. You will quickly understand how to easily capture video from NDI sources, PTZ cameras, and remote desktops. You will also learn how to turn any iOS device into a remote camera using Wirecast Go and connect to remote guests anywhere in the world using Rendezvous. Full coverage is also provided for other advanced features like Chroma, Luma, and Color Keys, which can bring productions to life by adding virtual backgrounds or removing certain parts of an image. It will also show you how to set up a professional-style multi-viewer output for monitoring various cameras and outputs from one central display. There is also an entire chapter on connecting Wirecast to an Elgato Stream Deck to provide flexible hardware control for nearly all software functions.
Zoom Support
If you are looking for a way to make more out of the popular Zoom video conferencing software, The Unofficial Guide to Wirecast offers an entire chapter entitled, "Using Wirecast With Zoom." The chapter covers not only sending Wirecast production to Zoom as a video and audio source, but it also covers bringing Zoom participants into a Wirecast video production.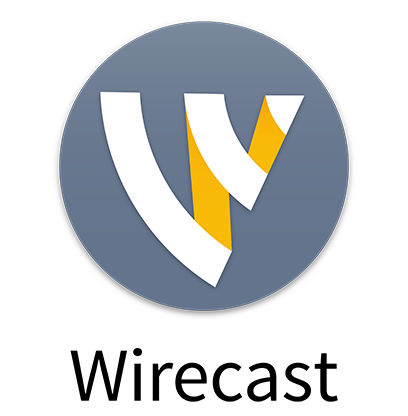 Instant Replay and ISO
The Unofficial Guide to Wirecast even offers a thorough treatment of two of Wirecast's most powerful features, ISO Recording and Replay. Wirecast allows users to record the feed of any or all of the connected cameras independently. That means that you can have separate recordings for any camera captured even when that camera is not being sent to the live output window. This is a perfect feature for working in post-production. It also allows the use of Wirecast's easy to use instant replay function. Instantly pull a replay from any connected camera and send it quickly into your production.
Get up To Speed in No Time
The Unofficial Guide to Wirecast is excellent on its own or when used with the online companion course, which offers a hands-on view of Wirecast in action. If you are exploring or getting started with Wirecast, you will find this guide helps you get started faster and easier. If you are a long-time user, you will surely find tips, tricks, and shortcuts to make your productions and live streams look better and flow more smoothly. Get your copy today at Amazon.com, and you can become a pro Wirecast user in no time.
---