Discovering the Latest Video Production Technologies at CES 2023: A Must-See List of Top 10 Solutions.
Written by Paul Richards on January 1, 2023
If you're looking for the latest in video production technologies, then CES 2023 is definitely the place to be. With an impressive lineup of exhibitors from Sony to Adobe and everything else in between, it's easy to get overwhelmed. To help summarize some of the top technology announcements, we've put together a must-see list of the top 10 live streaming and video production solutions that are sure to inspire and impress. Explore all these cutting-edge technologies at CES 2023 – you won't want to miss out!
1) PTZOptics ( BOOTH: 19183): PTZOptics cameras are ideal for small-scale webcasting applications such as live streams from classrooms, boardrooms or conference halls. PTZOptics provides ready-made packages that come complete with everything necessary to get started quickly with remote broadcasting applications. 
This year PTZOptics will be showing off the latest PTZOptics Move 4K auto-tracking cameras. The Move 4K cameras set a new standard for for robotically controllable pan, tilt and zoom cameras with advanced computer vision capabilities built-in for automatic subject tracking and locking in complex environments. PTZOptics will be showing off the Move 4K cameras in use with NDI, HDMI, 3G-SDI, and USB connectivity.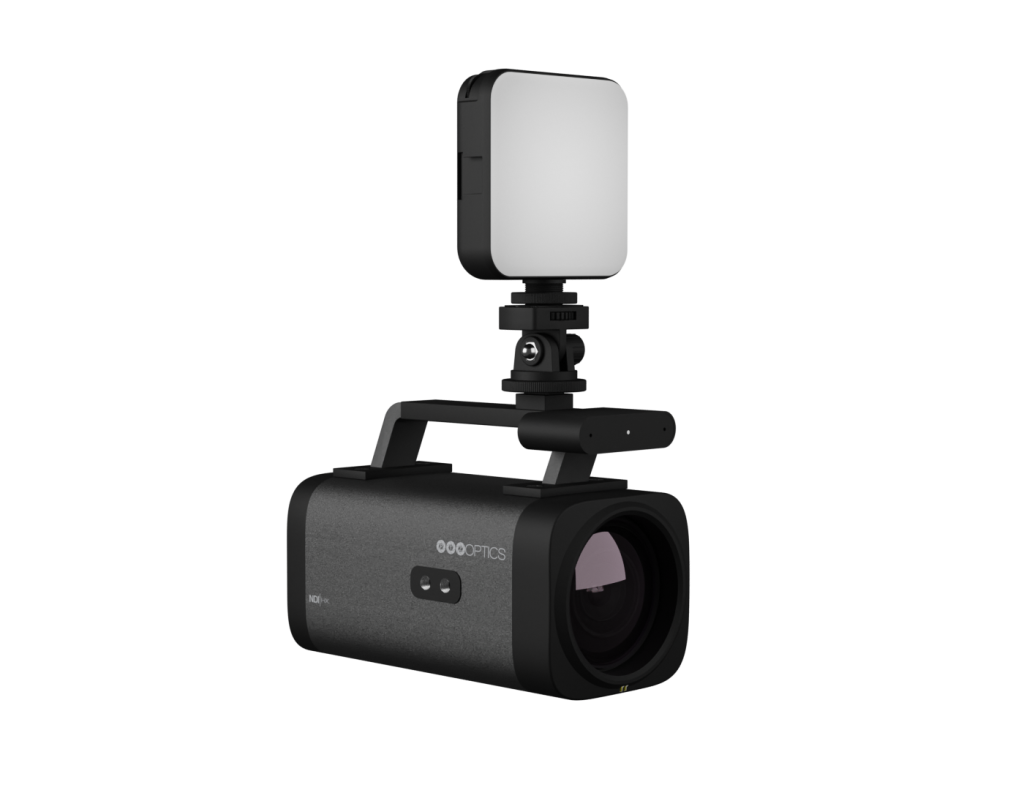 PTZOptics will also be showing the new Studio Pro camera which is an all-in-one video communications camera with the quality of a DSLR camera but the simplicity of use of a webcam. The Studio Pro is ideal for work-from-home offices and small creator studios that require an affordable yet high-quality video camera with multiple connection options such as HDMI, USB, and NDI to grow with the modern video requirements of users around the world.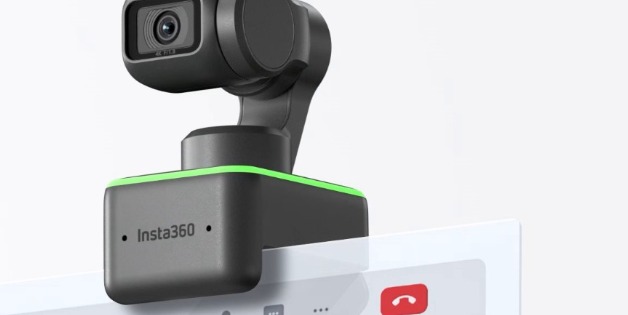 2) Insta360 ( BOOTH: Suite 342): Insta360 has introducing some very interesting cameras for use with live streaming and video production. The Insta360 Link is a webcam that has really taken the low-cost PTZ webcam market by storm with features such as 4K and AI powered tracking.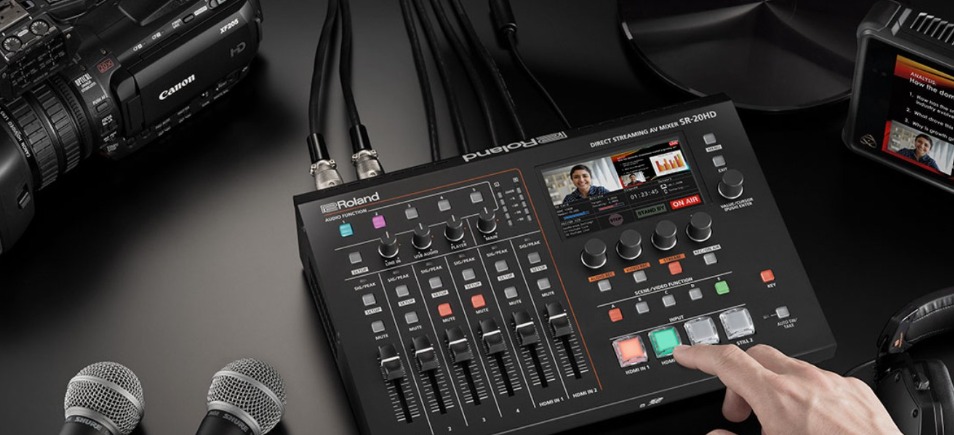 3) Roland ( BOOTH: 15301): Roland professional video solutions offer some of the best video switchers and capture solutions available today. A few of the newer Roland video switchers that are exciting to see on the marketing include the UVC-02 and the SR-20HD. The UVC-02 is a small video and audio switcher designed for professional web conferencing meetings. It's an all-inclusive device that can integrate a professional HDMI video input along with an XLR-connected goose-neck microphone making video calls much higher quality than simple web-conference gear. The SR-20HD is a complete all-in-one video switcher, encoding solution with the ability to incorporate multiple cameras and microphones into a single audio-visual stream. The SR-20HD really has everything you need in a portable video switcher with video outputs for preview, intuitive button layouts for operation and built-in streaming capabilities. 
4) Sony ( BOOTH: 18600 , 19129 , 19269 , …AND MORE) Creative Software Solutions for Live Streaming: Sony's line of software solutions are a professional's dream come true, with advanced features like 4K streaming and integration with YouTube Live & Twitch. If you are a Sony Vegas user, you can now easily live stream your video projects without having to use an alternative software like Open Broadcaster Software (OBS). 
5) Panasonic (BOOTH: 16317 , N245 , N246 , …AND MORE): One particular camera from Panasonic that turns a lot of heads is the Panasonic Lumix camera. These cameras offer industry leading image quality with clear colors even in low-light settings. Plus they boast features such as enhanced autofocus tracking and fast auto-focusing speed that make capturing stunning visuals a breeze. Panasonic also offers robotic PTZ camera systems, video switchers, and other professional audio-visual solutions worth checking out. 
6) Canon ( BOOTH: 16359): With Canon's wide range of products from DSLR cameras to lenses there is something suitable for any kind of project or budget. Last year Cannon released new pan, tilt, and zoom (PTZ) cameras at the CES show along with a variety of consumer-oriented DSLR cameras. Canon is known to use CES as a launching pad for new live streaming and video production products. Here is a relevant article from Canon's 2022 launches.
7) JVC (BOOTH: Suite 29-216): JVC is well known for their camcorders which area ideal for shooting weddings or other events that have become essential equipment for any videographer or filmmaker. Check out JVC Pro HD Camcorders at CES 2023 and along with their other live streaming and video production products that are coming out including their Connected Cam series of cameras.
8) Adobe (BOOTH: ARIA 74 , ARIA 75 , …AND MORE): Adobe never fails to deliver when it comes to creative software solutions – especially video production-related ones! If you are an Adobe user of Photoshop, Premiere, After Effects, or one of their many other video production software solutions you can stop by the Adobe booth for free software training and expert advice. Over the past few years, Adobe's move to the cloud has been incredibly popular in the video production space. If your team is using Adobe, you should make sure you are making the most out of your investment by leveraging all the new cloud-based features available.
9) Audio-Technica ( BOOTH: 18266): The Audio-Technica booth is always worth checking out if you are interested in the audio side of live streaming and video production. From high-end headphones that allow you to hear the finest details to new microphones designed specifically for creators Audio-Technica has a lot to offer. 
10) Avid Professional Video Solutions: For decades now Avid has been renowned in the industry as one of the best providers of professional video solutions. At CES 2023 you can check out their latest offerings including VENUE systems, Pro Tools software and more! Avid's live audio tools are particularly popular in live video production environments. Pro Tools and VENUE are very popular in venues and live productions such as Houses of Worship and Music Performances.
With all these incredible technologies now available, our advice would be not to miss out on this opportunity to get ahead of your competition by checking them out under one roof at CES 2023—you won't regret it!
---