How to start an esports club
Written by Paul Richards on January 21, 2020
You may be thinking to yourself, "Hey, I'm a good candidate for helping my school start an esports club." Many school districts do not yet have esports set up as an official sport and therefore, creating a club may be the best place to start. Until competitive esports become an official sport at your school, you can take the following basic steps to start organizing a school-sponsored club. Esports clubs can cover many aspects of esports and student involvement. If your school does decide to start a varsity level esports program, you may be surprised that the esports club maintains its importance as a partner organization with the athletics department.
Find a teacher or faculty member mentor
Finding an adult at your school who is willing to help lead the esports club is an ideal first step. A great club sponsor could be a teacher involved in the AV department, the broadcast club, the robotics club, or other technology-related roles. It's best to find a member of the school's faculty or staff who has experience with school clubs. Even if your club sponsor does not have a personal interest in video games, it's helpful if they understand how clubs are established at your unique school. Obviously, finding someone with experience playing video games is a plus. Try downloading the free PDF version of this book and asking the faculty member to read it. (Available at ptzoptics.com/book).
Get the word out
It's important to get the word out about your idea when you are trying to start a new esports club. Find out who may be interested in helping you get started. You can start with teachers and then move on to the student council. You may be surprised how quickly the word will spread when you have a good idea. To help in the process, the online course for Esports in Education includes a flyer template you can use. Consider creating some digital files that you can share. You can use the images to email to friends, post on Facebook, and print out for flyers. The online course materials also include a customizable email signature that you can use. Does your school have a Facebook Group? You can also try using a local neighborhood network such as Nextdoor to get the word out.
Word of mouth is perhaps the most powerful tool at your disposal. So it's important to explain clearly what you are trying to do. It's always helpful to write down the reason why your school should start an esports club. Keep a running list of students, parents, and teachers who are interested in helping your cause.  You can create an online form that people can fill out with their information to organize your supporter list. 
Write it down on Paper
Start an "Esports Club Creation Document" that you can share with other students and teachers about your new esports club. Don't worry about getting every detail perfect in this document. Let everyone know that you are in the process of figuring out all the details. Have a list of questions you are trying to get answered and remember it's okay if you don't have all of the answers. Start by doing some research online. See if your school is in an area with a high school esports league. If there is a league that is in your local area, you can start to gather information about what it takes to join. These local leagues often have resources you can leverage to get started.
Work with other students to create a document that outlines the following details:
Who is the club sponsor?

When will the club meet?

Where will the club meet?

What are the club goals?
What are the short-term goals?

What are the long-term goals?

Is there an Esports League you will join? 

Does the league have seasons?

Are there other schools in your area you can model your club after?

Are there local competitions you should note?

How many players are needed on your roster?

Are there age requirements?

Are there any academic eligibility requirements?

Does the league require a coach?

What equipment will be required for gameplay?
Once you have organized the information above, you should be able to give your school a good idea of what you are trying to accomplish. 
Recruit Your Team
Share your club explanation document with friends who are interested in joining. It will be important for each student to share the document with their parents. The document should include times and locations for team practices and official league tournaments. If you have chosen an esports league in your area, be sure to share that information with everyone. Most leagues have an online platform that can enable your club to easily build and manage your team. Each player will get a log in so that students, teachers, and parents can all check schedules, track stats and follow along with the official league.
Most leagues will charge a per player fee. There are usually two competitive seasons and there may also be pre and postseasons. PlayVs, for example, has a preseason that starts in October and a "Regular Season" that runs from late October into December. Share all of this information to help recruit your team. Everyone should know the commitments required for joining the club.
Organizing Your Team
You can start by determining which game your team will focus on. Popular games supported by most leagues include League of Legends, Rocket League, and Smite. The game that you choose will become a central focus for your team. You should choose a game that you understand, and your entire team can all agree on it. The game selection process is important, and your team's coach should be involved. You can start by selecting multiple possible games that the league you are interested in joining supports. Compare and contrast the differences between each game carefully. 
Once you have selected the game your team will train and compete for, it's time to start researching the game. Your coach should have an in-depth understanding of the game, which they can use to guide the team. If your club does not have a coach, your club leader may have to take on a leadership role as an "interim coach." During your research, you will uncover strategies that will require communication and teamwork. Your team should always communicate and discuss strategy before starting a practice session. 
During club meetings, start an agenda that can be used to discuss the club's goals and progress that is being made toward those goals. If your club has access to a shared folder, such as Google Drive or Dropbox folder, you can organize your meeting notes there. Stay organized and create folders for each season, which can contain the notes from each meeting. 
Review the below example agenda and feel free to customize it for your team.
Esports Club Meeting Agenda
Objectives
Topic
Time
Suggested Reflection or Exercises
Notes:

Greeting

5 Min

Briefly review last meeting's notes

Check up on the progress of on-going club goals

Review at-home research

Planning / Training Regimen

10 Min

What is the goal for today? What is the current training regimen?

Coaching

10 Min

Coach Review Notes

Practice

30 Min

Practice Gaming

Closing

5 Min

At Home Research/Efforts

Team Branding
Creating a brand for your new esports team will help spread the word and build team pride. Think about creating a catchy name that represents your school, the area you are from, or the interests of your team. You should have a club meeting to talk through all the various aspects of branding your team. You will need to come up with a team name, colors, and a logo. You can outsource the creation of a logo to someone in your school who is talented with digital design. Alternatively, you can find a freelancer on a website such as Fiverr. Once you have the basics of your team branding done, it's time to create a website. 
Having a website is a crucial step to building your team's fanbase. Consider taking pictures of everyone on your team and including social media handles for each player. You can use your "Esports Club Creation Document" to share with the world all the pertinent information about your team. Keep your website clean and professional. You can include a "contact us" form on your website or share an email address. You may be surprised when a local newspaper or video game company asks to interview your team. Once your website is complete see if the school has a place to post a link to your website. You can go online and register your club's website in many online directories to help people find it. Your website can also include a blog that can be used to update the world on your journey. Writing about your training regimen, gameplay, and meeting notes is a great exercise to further the learning of your entire club. 
Team Building
When you are first starting an esports club, do not worry about recruiting the best players in the world. Esports clubs should be a safe place for students who are interested in competitive video gaming to get their start. With that being said, it is normal to hold "tryouts" for positions on the starting team. Your club's faculty sponsor should be able to help hold tryouts and create a team that consists of not just the "best" players but also the most dedicated. Remember that to create a dynamic esports team, you will want players who share your passion for success. Your coach should be able to prepare students for the ups and downs of competitive video gameplay. Speak with your club sponsor about the maximum club size that they feel comfortable supporting. Normally groups over 30 people can become unproductive due to size. If your club grows beyond 30 members you should consider adding an additional coach or adult faculty member. Your school may already have guidelines in place to handle large school clubs. During tryouts don't forget to be inclusive. Just because someone is not on the "starting team" doesn't mean that they won't have other valuable skills. Learning how to work as a team and overall organization is one of the greatest lessons that school clubs can offer students.
Equipment Setup
Just like any sport, there are some required items each player will need access to. At a minimum, for competitive esports gameplay, each player will require a computer, keyboard, and mouse connected to a LAN (Local Area Network) of some sort. While prices for gaming equipment continue to come down each year, if your team needs multiple gaming computers, this could become costly. Cloud-based gaming is now lowering the price points for esports clubs to get started (more on this soon).
It may be most practical for the club to host practices at a local gaming center. Gaming centers will often have discounts for teams that practice at their facilities. If your team uses a local gaming center for practices, then the facilities at school can be used for club meetings that focus on organization and strategy. If your school has a space where equipment can be set up, your team can consider fundraising. This is a great way to spread awareness and gather the money your team needs to purchase esports equipment. There may be grants available to your school for esports, so consider searching around for available sources of funding. The StreamGeeks offer an annual $1,000 Esports Scholarship you can apply for at streamgeeks.us/esports. If your team decides to start fundraising, you will need to determine your exact goal. Create a list of all the equipment your team needs to practice in a given space. 
Even if you must practice at a gaming center for multiple seasons, your team can still represent your school and compete in tournaments. You may consider speaking with the school technology department faculty. Consider inquiring about the use of school computer labs and areas with dedicated computers in place. You may be surprised how supportive your school's technology faculty are to your cause. 
Online Tools
Today's tech-savvy esports clubs are always using the latest online tools to communicate and stay organized. Perhaps the most central online tool for esports clubs use is a Discord server. Discord is a freeware software application that is designed specifically for video game communities. Starting a Discord server is incredibly easy, and once you have set it up the service can become the hub for your team's online communications. Your Discord server can be set up to use specific channels to organize topics for your club. 
For example, you may want to start with the following channels:
Club Meeting Notes

Upcoming Tournaments

Practice Notes

Strategy Notes

Training Regimen

Casual, Humor, Interest
Everyone on your team should be invited to your Discord server via email. Your server will be available from any web browser or via a free client software that can run on any Mac, PC, or Linux computer. Members of your team should be encouraged to keep their conversations relevant to the channel they are using. If they are just joking around, it should be done in the "Casual, Humor, Interest" channel. If you have a question regarding the club's schedule that should be posted in "Upcoming Tournaments." In this way, you can quickly access and organize the information your club needs by selecting the channel it should be inside. 
Another great online tool for online communications is called TeamSpeak. This is a cloud-based voice-over IP application that allows teams of esports players to communicate. Discord does offer a very similar voice communications system, which is completely free. However, TeamSpeak offers better quality for a minimal price. Whether you are using Discord or TeamSpeak, everyone on your team will need a USB headset to communicate. Using communication tools like this will allow your team to practice from home or anywhere in the world. 
Training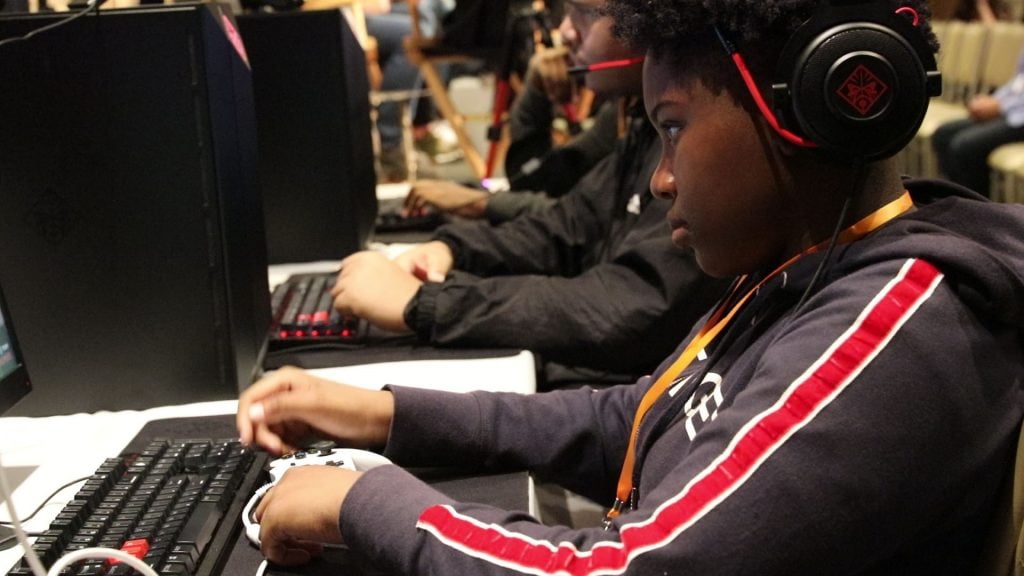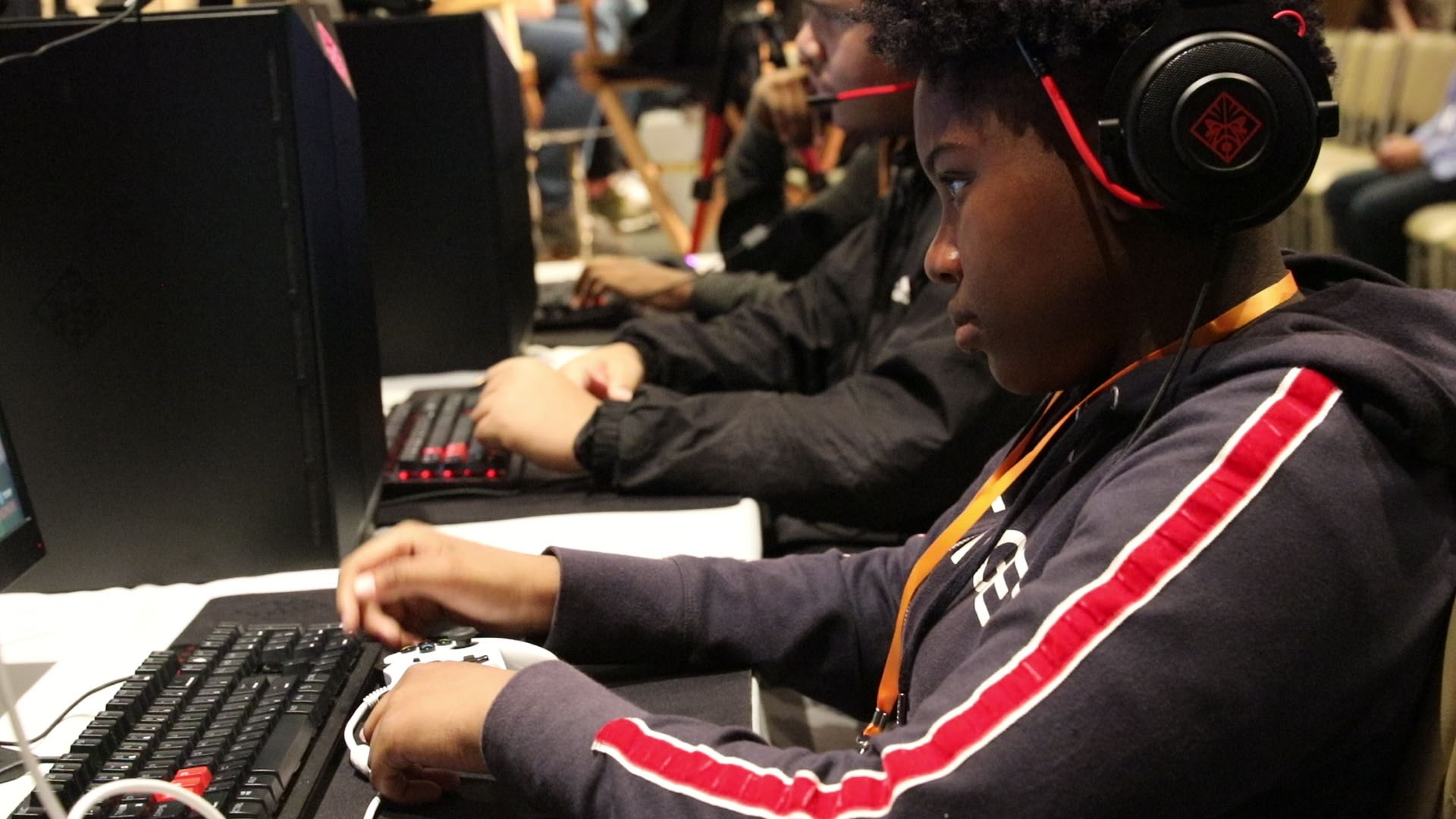 When your team meets each week, you should always be talking about your training regimen. It's important to have everyone on your team to discuss the specific skills that they want to work on. Allowing everyone on your team a moment to reflect on these skills will also help increase team communications. Your team coach should be involved in creating and maintaining the training regimen. As the training regimen evolves an online document can be maintained and posted in your Discord channel for "Training Regimen."
A good training program should be customized for each player. Coaches should always include a team skill-building section, along with a personalized skill-building section for each player. Personalized skill-building can be game-specific or gaming-specific. Game-specific training can include increasing players' overall knowledge of how the game works and the strategy behind competitive gameplay. Game-specific research can involve watching others play the game and taking notes that can be shared with the club. Gaming-specific skill development covers a wider variety of skills that could apply to any game, such as training for hand-eye coordination, team communication skills, and critical thinking. 
Team training exercises should be explored both online and off. Online, your team should learn about each player's unique gameplay styles and areas of skill. Teams who learn how to play together win together. Coaches should help teams develop their communication skills and identify various players for crucial roles in the team. Offline teams can work on teamwork principles such as trust, friendship, and communication. Take the time to consider the game you have selected, the players on your team, and the roles that you need to fill.
Cloud-Based Gaming
As of early 2020, cloud-based gaming has set a new course for the world of video gaming. Microsoft xCloud, PlayStation Now and Google Stadia are all leaders in the cloud gaming space. Cloud gaming is very similar to on-demand video streaming services such as Netflix and Hulu. These services allow customers to subscribe for a low monthly fee and gain access to an ever-changing and up to date catalog of content. Cloud-based gaming will offer the same type of low-cost access to video games. PlayStation Now, for example, costs just $9.99 per month and offers customers access to over 800 games that they can play on their PC or PlayStation consoles. Microsoft's Project xCloud is still in beta but it promises users a similar solution. Project xCloud allows players to connect a Bluetooth Xbox controller to any smartphone or tablet to allow users to play Xbox games. This idea is revolutionary because gamers can now use mobile phones they already have and skip purchasing expensive gaming consoles. Google's Stadia platform takes affordability and convenience even further with a platform that allows players to use a Google Chromecast connected to any TV. Stadia also supports almost any tablet, smartphone, or computer. 
What does cloud gaming mean for the future of esports? There are well-known issues with cloud-based gaming that will prevent high stakes esports tournaments from using the cloud. The main issue with cloud gaming is latency. Latency is also known as "lag" and it is not tolerated in esports tournaments. The latency between players can create an inconsistent playing experience that is inferior to the traditional computer or console systems connected to a local area network. A local area network does not require internet access to servers located around the world over the public internet. While the cloud offers many benefits, using the public internet is the main culprit creating latency. While cloud gaming isn't going to replace consoles for competitive gameplay, it will change the gaming landscape in many important ways. 
Cloud gaming is going to allow millions of new gamers to access high-quality gaming experiences at incredibly low costs. It's possible that esports clubs can now set up practice spaces without the need for purchasing expensive video gaming gear. Cloud-based gaming is also incredibly easy to set up reducing technical barriers to entry for the everyday teacher or student who wants to set up a small gaming area. Google chrome books, for example, can be purchased for under $200 each. In most developed countries, the overwhelming majority of teenagers already have smartphones that can now be used to play esports in school clubs. This is a big difference between the costs of dedicated gaming machines which can easily cost more than $1,000 or $2,000. This type of massive change will bring millions of new players online in developed and developing countries around the world.
Other benefits of cloud-based gaming include instant access to new games without the hassle of downloads and updates. Does anyone remember keeping an old collection of DVDs at home? How about downloading music or videos and organizing all of those files on a local hard drive? Nobody does that anymore. Today streaming services have replaced the need for local media storage and put the power of streaming media in the hands of anyone with an internet-connected device. The same is true with cloud gaming and Google says "There's no need to overpay for expensive hardware. With Stadia, you get up to 4K 60 FPS gameplay on TVs without the hassle of time-consuming game downloads or in-game updates. And you can take your favorite games with you on your laptop, tablet, or phone as long as you have Wi-Fi." Just imagine all the kids you see in restaurants sitting with their parents watching YouTube on smartphones. Now imagine these smartphones have access to high-end video gaming servers. It's now totally possible for competitive video games to be played anywhere in the world with an internet connection. 
When it comes to new esports clubs, many are just getting started with little to no budget. Faced with low budget constraints most students understand that "Good Enough" is a perfect starting point. If esports clubs can get their start with a subscription to a cloud gaming service and the use of an old smartphone, the democratization of competitive video gaming will truly begin. Students can now use a smartphone or low powered computer to practice their skills from anywhere with a decent internet connection (10Mbps download speeds are generally recommended). Competitive video gaming in the cloud will be very much like the lower pressure scrimmage games popular in other sports. Professional gaming consoles and networking equipment will still be required for high stakes competitive gaming. But the new doors that are now opening for young aspiring esports athletes will change the global gaming landscape forever. 
More Esports in Education Articles
---