Don't Wait! Build your home studio
Written by Paul Richards on January 10, 2022
Take action and build a space for yourself at home to make videos! A home studio can change your life, your career, and the way you make content. This is a short story about how I've been putting off creating a home studio, or should I say transforming my home office into a production studio of sorts. It's NOT complete. So give me a couple of weeks to get this home studio working. The way things are looking, it will be getting a lot of use!
Send us pics! Email Paul some pictures of your home studio and we may make a montage video if we get enough footage!
You can email Paul at [email protected]
A studio in the office
It's of course best practice to have a live streaming at your office right? Here you can see the West Chester, PA StreamGeeks studio set up by Paul Richards, Tess Protesto and Michael Luttermoser. This video production space offers four unique sets and a array of awesome live streaming technology that makes multi-camera production possible and even dare I say, easy.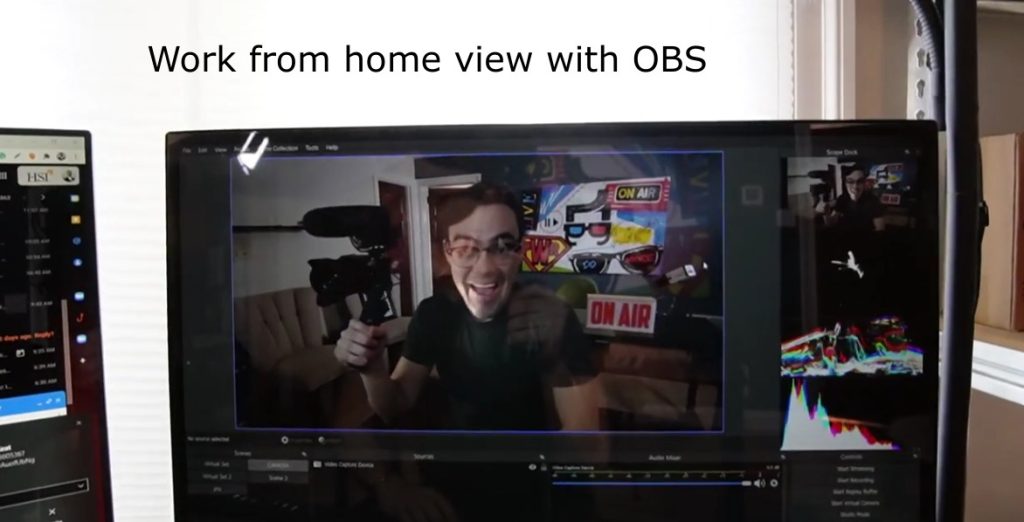 Using OBS from home
OBS is totally free, making it a great tool for any home studio. You can learn more about using OBS for live streaming and video production with some of our other blog posts below.
---