How to sell virtual tickets w/ Derral Eves
Written by Paul Richards on March 19, 2020
The year is 2017, and it's a hazy day in Los Angeles, California. Top YouTuber Derral Eves is working with his team to host the 4th annual Vidsummit conference. Vidsummit is a highly anticipated video marketing event, where the world's top influencers, marketers and brands get together each year for a weekend of learning and networking. This year Gary Vaynerchuk has been hired to provide the keynote speech, and Derral is planning to sell virtual tickets for the first time. After three successful annual events, Derral is confident that this year he can increase profits with virtual ticket sales. The event is already sold out. There is an incredible buzz on social media and the countdown until showtime has officially begun.
VidSummit 2017 Case Study
The Westin Los Angeles Airport Hotel is absolutely packed with young YouTubers from all over the world. Video enthusiasts are filming videos in the lobby and making memories with friends. In the main ballroom, Derral has agreed to make time for a brief interview. "You can only fit so many people in a room" Derral says as he looks over the 500 or so chairs setup in the ballroom. "We knew that we had to extend this conference online… We have sold replays in the past and it has been quite profitable. But the problem is getting the excitement delivered to the customer with a live event like this. We want people to feel like they are actually part of the event." Derral looks over the shoulders of a staff member who oversees social media. His social media team will be live streaming certain portions of the conference to his YouTube channel which has well over half a million subscribers. Part of the virtual ticket sales strategy is live streaming short sessions throughout the conference to YouTube and Facebook. Derral's team is preparing a live streaming backpack which will be used to transport audiences behind the scenes to various areas of the conference.
Selling Virtual Tickets
In total, the event features three live streaming systems used to capture content from the main ballroom, a 125-seat theater and large meeting space. Each space will be running a separate track of speakers, giving attendees plenty of educational opportunities to choose from throughout the three-day event. A normal ticket to the conference costs $795 and any attendee can purchase access to the video replay and live stream for an additional $149. Now that the in-person tickets have sold out, the conference is only able to sell virtual tickets and on-demand replays.
Setting up the Live Streams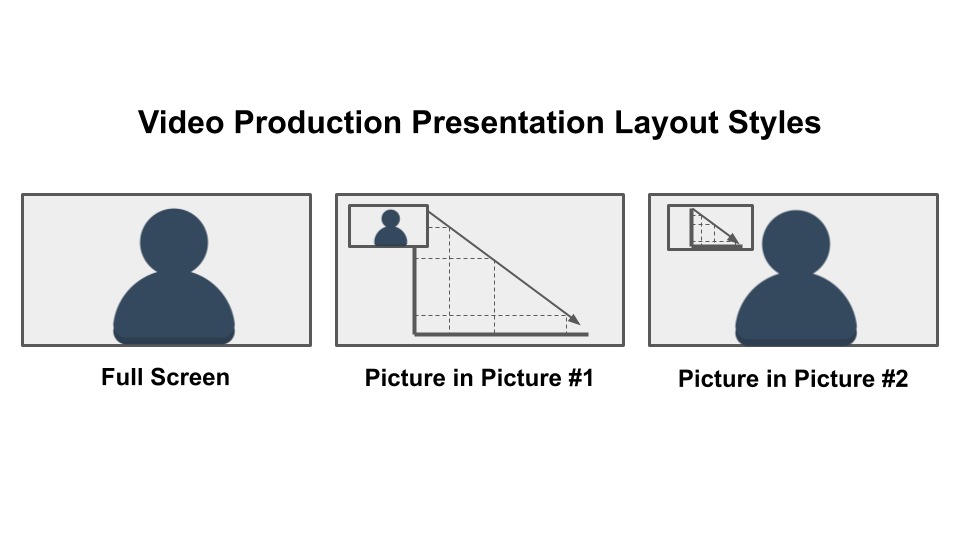 It was my job to help transport the live viewers into VidSummit. I would do so by delivering the live stream to a content delivery network who in turn provides the paywall service used to grant access to paying customers. This is a process you will learn all about in this book. Before the conference had even begun, excited virtual ticket holders were actively commenting about the event on Facebook. Many of these people sounded just as excited to be part of VidSummit's live stream as the actual in-person attendees at the hotel. Along with the live stream access, most attendees had also paid for the on-demand video access knowing that they couldn't possibly watch every presentation in real-time. The live stream was an exciting bonus Derral had announced only a couple of weeks ago.
In this book, you will learn how to build amazing virtual experiences that online viewers will happily pay for. Over my years in the live streaming industry, I have seen the best and the worst of online pay-per-view. The very first pay-per-view event happened in 1948 when a boxing match was broadcast to a select group of theaters and viewing venues in black and white. Today over seventy years later, pay-per-view streaming technology is 100% scalable and surprisingly affordable for everyday business. By reading this book and taking the online course you will learn how to market and produce cutting edge live streams that can become a significant source of revenue for your event. This book is designed for event planners and entrepreneurs who want to get their live stream right the first time and save face before messing up a big event. But before you dig into planning a pay-per-view event, check out the interview with Derral Eves about his first experience monetizing a live stream at VidSummit.

An interview with Derral Eves
Is this the first year VidSummit has live-streamed the conference?
"Yes, this is the first year we have been able to live stream the event. The thing that we have been doing is trying to get this message out to more people. We can only fit so many people in one room, and we knew we had to do this online. We have sold replay in the past and we have actually been quite profitable with that, but the problem is building the excitement. We wanted to share the excitement of the live event with our online viewers and that is why we went with the Virtual Ticket."
How important are Virtual Ticket sales to the conference?
"Virtual Tickets can make any conference more profitable, because there is fixed overhead and you don't have to worry about the traditional expenses such as hotel fees. All you have to worry about is having the right equipment with the right partners."
What is the percentage of conference attendee's vs virtual attendees? How many additional conference attendees were added because of the Virtual Tickets?
"People at home are able to watch the event in their pajamas. Our viewers are interacting in the chat room online and they are seeing the event from all around the world. Along with the live viewers, the video-on-demand is a very big deal for us after the conference. The virtual ticket holders get the choice to choose which talks they want to tune into and with the on-demand access everyone has the ability to go back and watch talks that they missed. In fact, 98% of our virtual ticket holders also purchased the on-demand access ($49 upcharge)."
Were you at all worried about virtual ticket sales undermining the value of in-person ticket sales?
"We had some people who could not make it and they bought the virtual tickets. There is always more happening at the event that you will never get from a virtual ticket. The discussions outside and relationships that are forged you cannot get from a virtual ticket. The only thing I wish we would have done is offer the virtual tickets from day 1. We started selling the tickets a little late and could have capitalized on even more sales."
What tips do you have for others selling virtual tickets at an event?
"We knew we would have a lot of people looking for where to go to watch the live event with their virtual tickets. So, we put a button right on the home page prompting more sales through the event and directing ticket holders to the correct place to watch the live event. We sold another 100 right after we put a promotion stream on my social media accounts. It's probably even more than 100 because my phone is off the hook with emails and sales confirmation right now."
Derral seemed excited after the interview which was later posted to YouTube. Derral did not disclose exactly how much money his conference made from the virtual ticket sales partially because that number was still growing during the interview. The additional virtual ticket sales apparently "covered the costs" for the event which had to be about $100-250k.
After watching how profitable virtual ticket sales were for Derral in 2017, I went in search of more opportunities like this. I was so inspired that our team at StreamGeeks eventually ended up starting our own Summit two years later called the "StreamGeeks Summit." This case study will share exactly how much money was made and how important virtual ticket sales can be.
About six months after the StreamGeeks Summit, I realized how much more affordable it would be to host a 100% online summit. This idea led to another event we hosted called the "Worship Summit Live." This event was designed to cater to the online audience with a focus on education. Virtual ticket sales have quickly become an important part of the communications efforts at our company.
Using these experiences as a guide, I realized that hosting events is an amazing opportunity for companies small and large. The next few chapters of this book will review some of the basics surrounding the art of event planning. From a planning perspective, this book will uncover valuable opportunities for event managers who want to include a virtual audience in their event. You will of course learn how to sell virtual tickets and hopefully benefit from multiple case studies and business models that are examined for virtual event monetization.
Learn more on Monetizing Live Streaming
Get your free copy of the Virtual Ticket here.
Take an online course on hosting private live streams here.
Learn what virtual tickets mean for the events industry here.

How to monetize your next live event -

here

How to accept donations on your Facebook and YouTube live streams - here 

Selling Event Virtual Tickets and Private Live Streams -

here

Viewer Statistics for live streaming –

here

Here's why Twitch is such a BIG opportunity for live streamers -

here
Did you know your town may have a Business Improvement District? They may help your set up a live stream! More here
Selling Virtual Tickets with Event Planner Derral Eves - more here
Learn about three events that are already selling virtual tickets here.
A look at the technology needed to host private live streams here.
A look at planning a virtual event here.
Review your virtual ticket pricing strategy here.
Preparing your event for live streaming here.
Learn how to build your event live streaming team here.
---