What Virtual Tickets Mean for the Events Industry
Written by Paul Richards on March 19, 2020
How many trillion-dollar industries are expected to double in size over the next ten years? The $1.1 trillion dollar global event industry is expected to grow to $2.33 trillion by 2026, (Allied Market Research, 2019). Analysts have been astounded by the growth in the events industry over the past decade. A new "experience economy" has been coined to describe the changing consumer behaviors which have emerged during the age of the smartphone. Despite the incredible amounts of screen time modern consumers spend on their smartphones, computers and other internet-connected devices, humans still crave exciting in-real-life experiences.
Virutal Tickets for Modern Consumers
The instantaneous access modern consumers have to information has significantly changed the way consumers value exclusive content. The endless streams of entertainment available today have made consumers more willing than ever to pay for all kinds of premium content that enhance time spent on and offline. Today consumers want to break through the clutter of a technology-saturated life with shortcuts that could be as simple as unlocking a premium video or as dynamic as paying for a virtual VIP video conference with a popular celebrity. As event managers begin to understand this culture shift, they can position the experiences they offer to global audiences with exclusive virtual tickets that have an unlimited supply.
Great events start by understanding an audience. Event managers who understand their audience can deliver an experience that both excites and engages. Unlike traditional business services which are all about time well saved, experiences worth paying for are about time well spent (Pine, 2020). Today more than ever, audiences are willing to pay to make more of their time "well spent" and therefore less of their time searching for satisfaction. If your event provides consumers with a feeling of time well spent, you have an experience worthy of delivering value virtually. In the #1 selling book "The Experience Economy" authors Joseph Pine and James Gilmore explain why "Time is the currency of experiences" and increasing brand exposure via consumer attention now requires the ability to deliver an engaging experience. Event experiences are unique because they unfold in real-time. Exclusive virtual access to an event can deliver audiences a real-time experience. At the core of these authentic experiences is time. Live streaming technology can deliver experiences in real-time. Connections that are made in real-time, are as close to real for the viewers as they are for audiences attending the event in-person.
Live Streaming Events
Well-designed events can easily transport viewers into an immersive experience using live streaming technology. There is an immediacy created with live streaming that is authentic and real in a world of fragmented media. Facebook released a report saying that live video is watched on average three times longer than traditional video content (Facebook, 2017). This is because live video creates a real-time connection with viewers that captivates their attention. Although attention is only the first step toward an ultimate goal of transformation. When presented corrected, attention can lead to focus, which can lead to engagement, education, reaction and transformation. Viewers that participate with the live-action, can experience authentic connections and revelations with an online community in real-time.
But how can you create an experience that engages audiences? How can you capture the audience's attention and leave them with a cliffhanger worth the $50 virtual ticket fee? Live broadcasting events is not a new concept. It's well known that live broadcasts can sustain an event's essential elements to move people. Just look at New York City's New Year's Eve Ball Drop Ceremony, which has been broadcast on live television since the 1940s. The difference today is that broadcast technology is affordable for any business to use. The internet infrastructure available to reach consumers is widespread and the devices used to connect with this type of media is commonplace. Consumers today value experiences over products and convenience is more important than cost, in many cases.
Economics of Virtual Tickets
From a basic economic perspective, virtual ticket sales are a simple way for event planners to extend their audience and thereby increase profitability. But this book won't stop at profitability. This book was written to encourage event planners to push the limits of their creativity and apply new technologies to broadcast these ideas to large online audiences (Pine, 2020).
Adding virtual tickets to your event will increase revenue diversification. The process of revenue diversification can become a crucial part of any event's growth development strategy. The traditional approach to events can be transformed into a hybrid approach that increases market penetration opportunities. As the events industry becomes more diversified by increasing attendance options, it will also become less vulnerable to external forces. The recent global coronavirus outbreak has abruptly reminded the events industry how quickly outside forces can threaten event success. For example, South by Southwest, a major music and technology festival expected to draw 100,000 attendees in March 2020, was canceled due to the coronavirus outbreaks. In extreme cases like this, a virtual ticket option can serve as a backup plan for canceled events that are out of the event planner's control.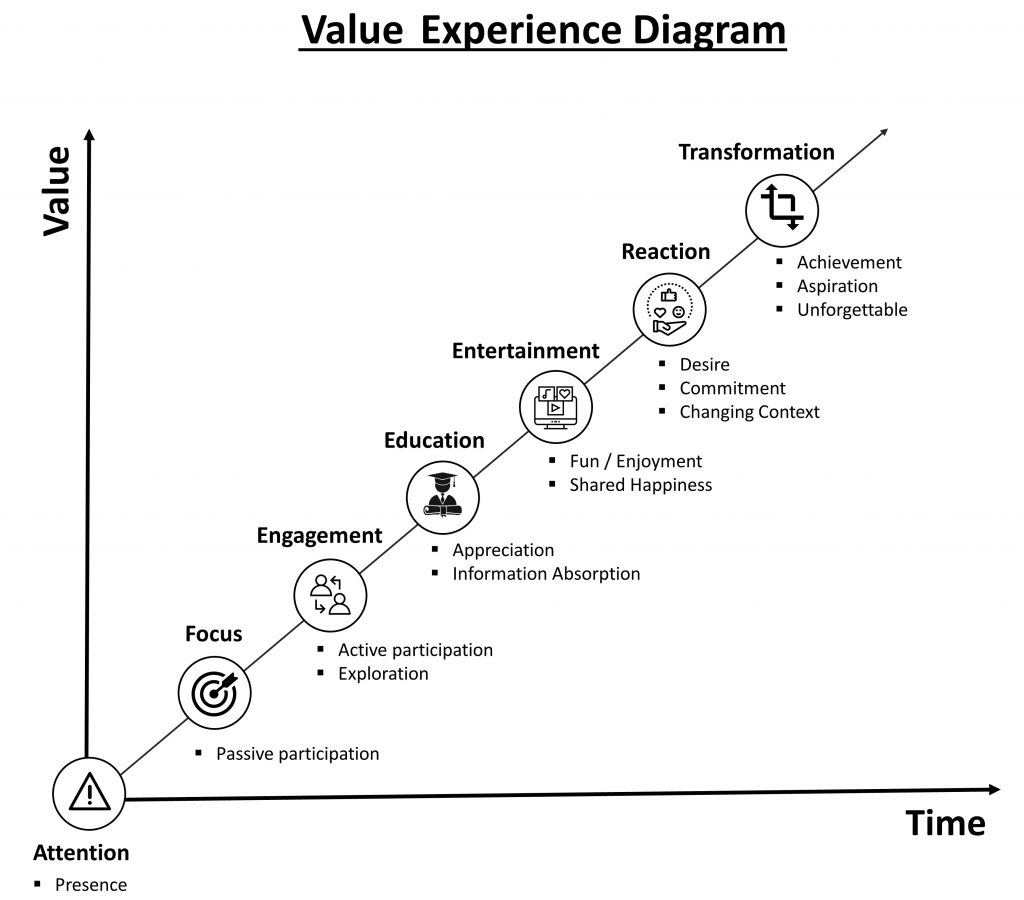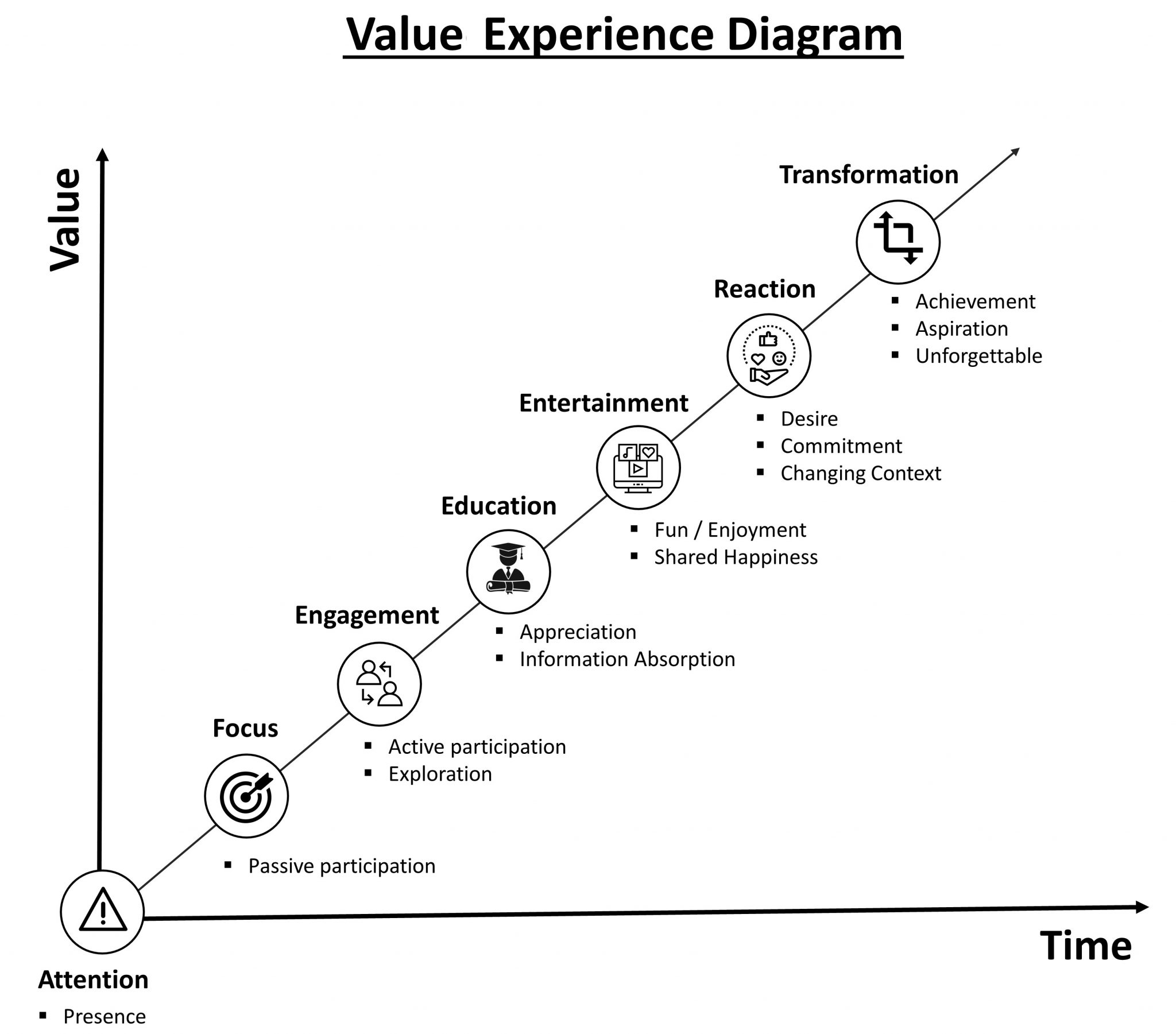 Virtual Ticket Value & Experience
Events can be further diversified with virtual ticket sales by offering broadcast options in new languages. In an upcoming chapter, you will learn how to easily set up broadcasts that support live-transcription options in hundreds of different languages. Technology today can easily allow event managers to broadcast tape-delayed live streams which include live audio translations for simultaneous broadcasts to audiences who speak different languages. The diagram below shows a LAN (local area network) that can be set up to broadcast the main broadcast to multiple sources with live translators. The technology used to produce broadcast translations has come down in price dramatically.
Events Industry Overview
Music concerts, festivals, sports, conferences, and corporate events are all predicted to grow significantly throughout the next decade. In a technology-saturated world, live events are cutting through the clutter and delivering consumers the type of valued experiences they are willing to spend their hard-earned money on. One study, "Cashing in on the U.S experience economy" by McKinsey & Company, reports that experience spending has increased 6.7% between 2014 to 2016. The market for spectator sports has increased by a stunning 10% over the same period. The music industry, for example, has gone through many changes of the past decade. Live artist performances and tours have helped revive profits for the industry during a time when widespread illegal content distribution threatened the industry's growth. A drastic drop in album sales has caused artists to rethink their fan experience strategy and focus on creating memorable events that amaze live audiences. Further opportunities for growth in the music industry will allow artists to connect with fans using live streaming while on tour (Pine, 2020).
With all this growth and renewal in the events industry, the potential for virtual ticket sales remains a largely untapped opportunity. For many event managers, visualizing what the process will look like for their specific event remains a challenge. In many cases, event managers aim to "control and manage" in order to maximize event success. For event managers, this can become a process of eliminating the opportunity for something to go wrong. Attempting to manage the expectations of event-goers on-site often leaves the online audience as an afterthought. Event managers may be asking themselves, who is this online audience? How can you create an experience for people watching online? What type of experience are they expecting? How does an event planner manage the expectations of a live audience they can't see? Event managers who lack an appropriate strategy often neglect to address the virtual ticket opportunity because they have too many other pressing matters to attend to before the event's deadline.
The good news is that you have this book. It's a new decade, and there are plenty of virtual ticket success stories you can learn from in order to implement your own immersive live streaming experience. After all, great events are celebrations. How many times have you watched the New Year's Eve Ball Drop on TV? Has it ever made you feel the urge to kiss someone? Have you felt the energy beaming out of the television at midnight? This is the type of energy that the best live broadcasts can capture and transmit over the internet.
Summary
Connecting to an online audience can help event planners better accomplish core event goals. When implemented correctly, virtual tickets should not have a negative impact on the established revenue generation model. The issue for most event managers is uncertainty. Selling virtual tickets introduces an array of possible issues that busy event managers have little experience managing. That is why this book seeks to outline the benefits of event streaming and set the stage for hosting impactful online experiences consumers are willing to pay for. You will learn about new tools that not only simplify the process of live streaming but also how to make the experience more manageable. In this way, you will have the opportunity to study strategies for marketing your own virtual experience and uncover new ways of explaining the value to your customers. Starting from the pre-planning stages of your event, this book will walk you through the essential steps toward creating an amazing online virtual ticket experience that can complement any event. So, get ready. It's time to plan out some of the most powerful and under-utilized revenue opportunities for event planning today.
Learn more on Monetizing Live Streaming
Get your free copy of the Virtual Ticket here.
Take an online course on hosting private live streams here.
Learn what virtual tickets mean for the events industry here.

How to monetize your next live event -

here

How to accept donations on your Facebook and YouTube live streams - here 

Selling Event Virtual Tickets and Private Live Streams -

here

Viewer Statistics for live streaming –

here

Here's why Twitch is such a BIG opportunity for live streamers -

here
Did you know your town may have a Business Improvement District? They may help your set up a live stream! More here
Selling Virtual Tickets with Event Planner Derral Eves - more here
Learn about three events that are already selling virtual tickets here.
A look at the technology needed to host private live streams here.
A look at planning a virtual event here.
Review your virtual ticket pricing strategy here.
Preparing your event for live streaming here.
Learn how to build your event live streaming team here.
---