vMix Max is a subscription for vMix!
Written by Paul Richards on July 6, 2021
vMix just released a monthly subscription option for their customers. This allows you to set up a fully functional Pro version of the software for only $50/month! This new subscription was released in June of 2021, and it helps customers pay a low monthly subscription rate for access to all the Pro features.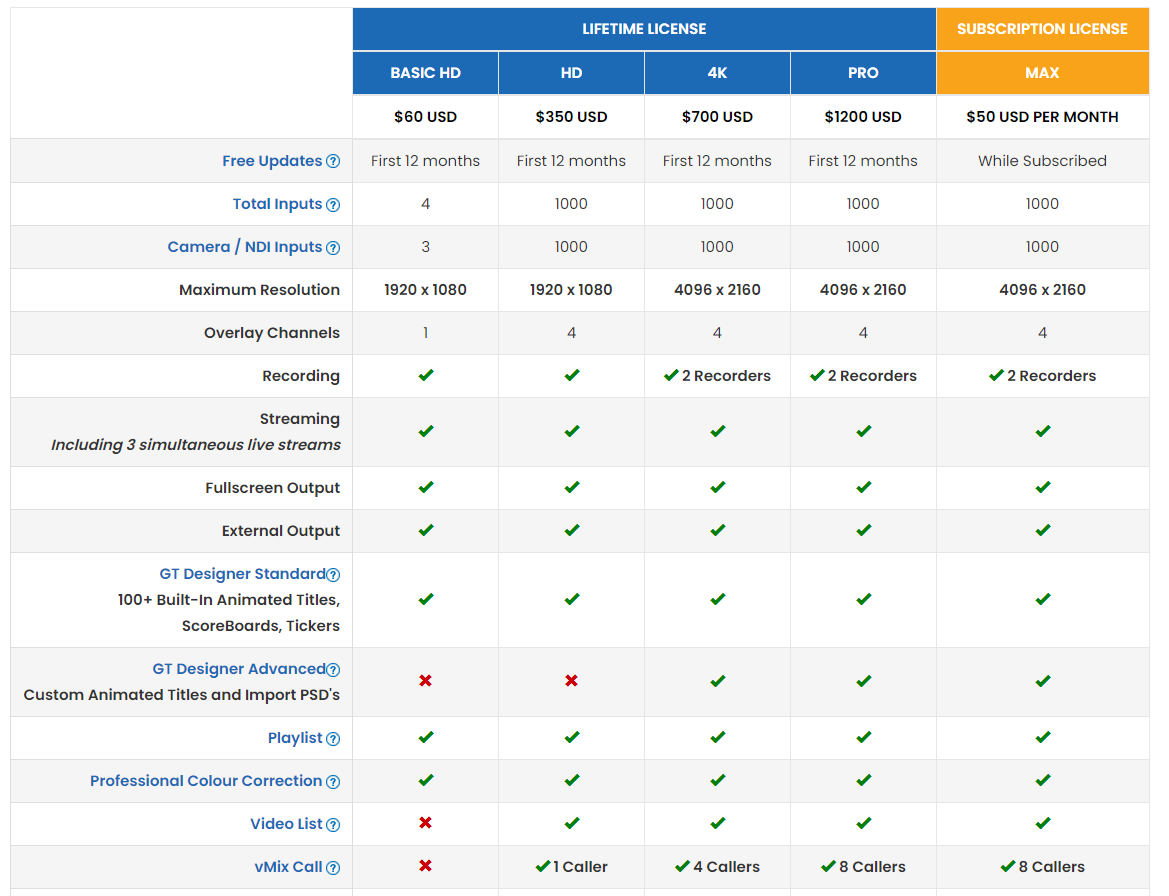 Why vMix Max is great for professional video producers!
vMix already has one of the industry's best free trial services. You can download and use it for free for 60 days without a watermark or any restrictions. This is an amazing way to test out all of the features of vMix and even produce a professional live stream and learn what vMix is capable of. After 60 days of usage, you will need to figure out which license works best for you. For many people, a low monthly subscription is the next best option to keep costs low.
While it's priced competitively based on what it offers, many video productions aren't in a position to outright purchase the Pro version, which includes every feature. Some productions have to purchase a less expensive but lower quality version of vMix in order to produce their live streams on budget. The subscription model is ideal for freelancers, start ups, all kinds of people getting into live streaming for the first time. Software as a service has become a popular model for many applications and now vMix has this option. It allows users to get started at a low monthly cost and from an operational perspective, the low monthly costs are easier to deal with than a large upfront purchase for many people.
Here at StreamGeeks we are very excited about vMix Max.
If you are new to vMix consider picking up a free copy of The Unofficial Guide to vMix today.
Other articles about vMix
---