Zoom has just announced support for NDI with the latest 5.7.0 version of Zoom Room. NDI is now natively supported in Zoom Rooms that update to the latest 5.7.0 version. This means you can output video from your zoom meetings and webinars run on Zoom Rooms via NDI natively.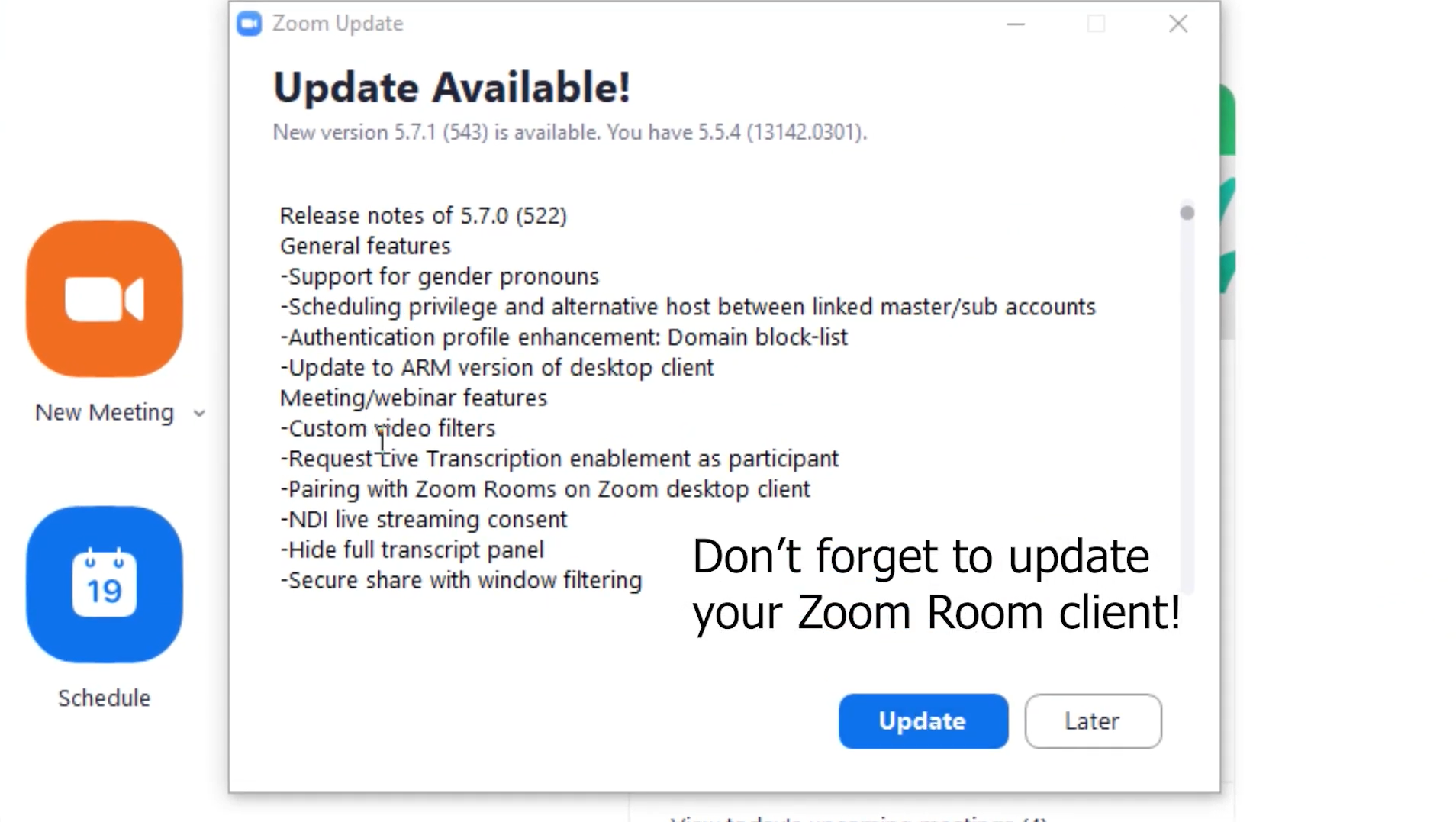 So what is a Zoom Room?
It's a dedicated video communications system available from Zoom that leverages either a Mac or a PC computer with a touch screen controller to create a cloud based video system. These Zoom Rooms cost roughly $50/month and they provide wireless screen sharing, video conferencing and an all around amazing meeting room experience. With the latest update, your Room can be used to put NDI video on your local area network for use with NDI compatible hardware and software. This is a great way to create professional video content from a Zoom Room with software such as OBS, vMix, Wirecast or xSplit on your network.
What is NDI?
NDI is an IP video production protocol that allows you to use high quality video over a local area network. It's very popular in the live streaming and video production industry. Now that you can output video directly from any Zoom Room using NDI, you can create professional video productions with lower thirds, graphics, virtual sets and much more. It opens Zoom Rooms to the world of IP video which allows for extensive opportunities for video professionals.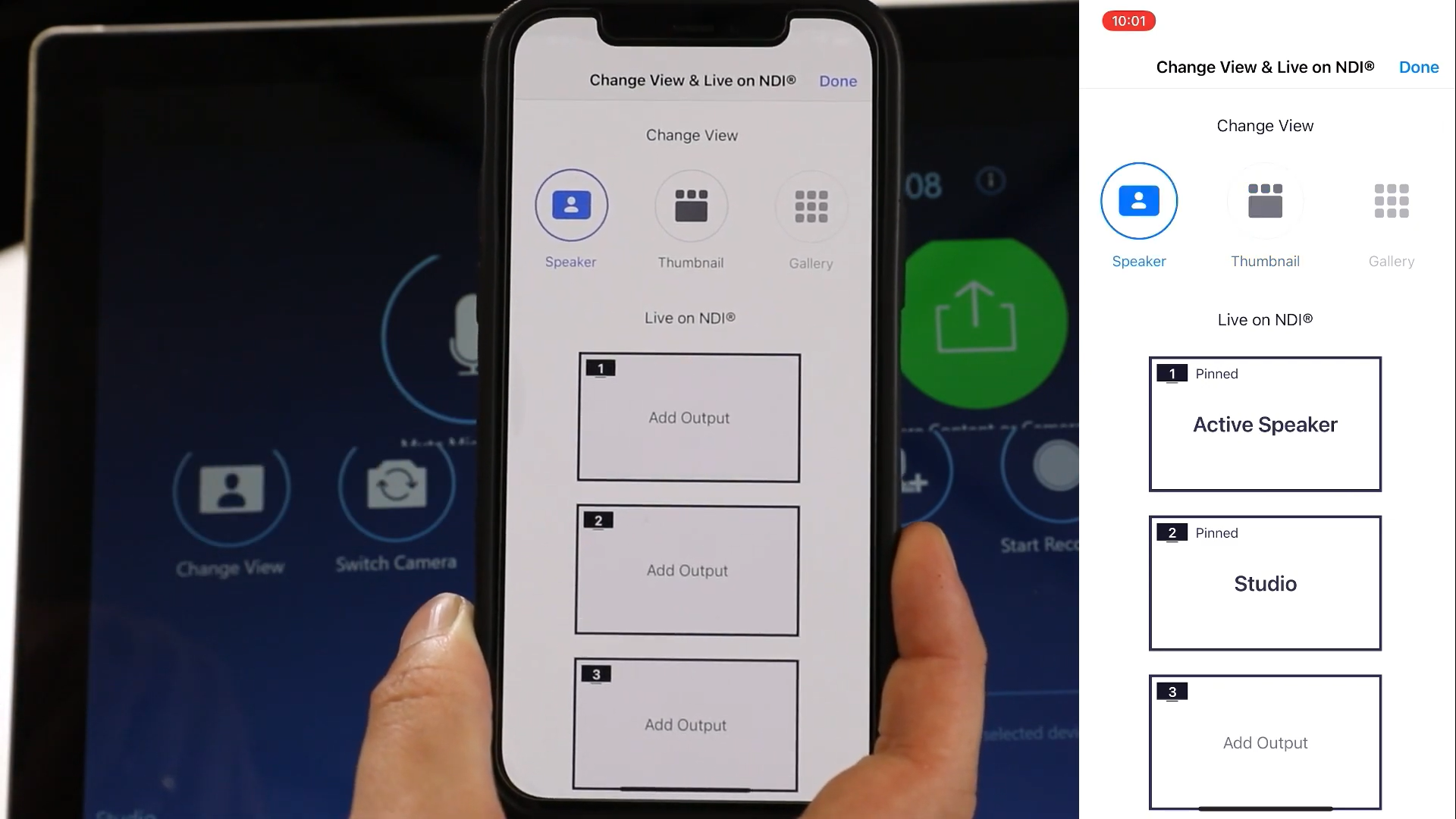 How does it all work?
Once you have a Zoom Room all set up, you can enable NDI in the Zoom management dashboard. Note you will need to have the latest Zoom Room client installed on your computer and your Room controller. One cool thing about Zoom Rooms is that you can remotely manage them, so if you need to update the software, you can do it remotely. You can even enable or disable NDI outputs per Room.
How to enable NDI in Zoom?
To enable NDI you can go to the Room Management tab and click on the blue toggle button for NDI. This can be found in the advanced meeting settings. Once the toggle is on, you will gain the option to output up to 3 NDI video streams from your Zoom Room. Once enabled you can connect NDI compatible hardware and software with the video coming from your Zoom Room.
You can learn more about NDI by downloading our free guide The Unofficial Guide to NDI here.
Other articles about Zoom
---