Important PTZ Camera Features
Written by Paul Richards on November 23, 2021
Robotic control of PTZ cameras continues to improve all the time, so remain connected with the manufacturer of your PTZ camera to receive information about the latest firmware updates. New firmware updates can unlock new capabilities inside of your camera that can increase the capabilities of your device. In this chapter, you will learn about some advanced PTZ camera capabilities such as focus lock, motion sync, focal range, and speed by zoom. Most of the features reviewed here are from PTZOptics cameras, and the icons are being used with consent. The latest PTZ camera features can be found here.
Focus Lock
Focus Lock is a feature that allows video professionals the freedom to completely lock focus at a specific focal point. Locking the focus is more reliable than auto-focus in many environments because it gives the camera operator finer control over the focus. For example, the auto-focus may think you want to focus on an object that moves in front of the camera temporarily but the focus lock will remain focused on a fixed position even when objects move in front of the camera. This feature can also be used to produce beautiful focus push and pull movements. A focus push/pull can be used to manually take the camera out of focus and slowly bring the camera back into focus using the zoom in or out function. To use this type of effect, use the pan, tilt, and zoom on your camera to locate a position you want to focus on. Then use the focus lock button either on your camera's controls or via the joystick controller you are using. Now when you zoom in or out you will notice that the camera's auto-focus is no longer on and the camera will go out of focus. But when you come into the focal point that you locked the focus into, the picture will come in crystal clear.
Focus Lock is a great way to lock the focus when auto-focus is unusable due to people walking in front of the camera. The result is superior control of focus in any situation. Remember that auto-focus needs to be turned off in order to use focus lock.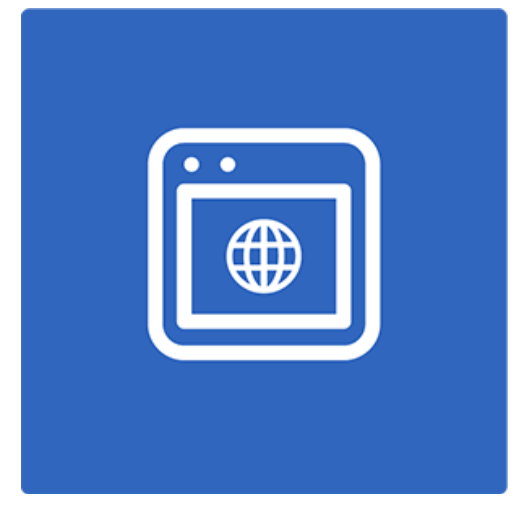 Web-browser Controls
Most IP-connected PTZ cameras are capable of hosting a web server. The web server gives you the ability to connect to the camera directly from a web browser on the LAN. You can then control your PTZ camera with a smartphone, a tablet, or a regular computer. In most cases, you will need to enter the PTZ camera's IP address into a web browser in order to connect with the webserver. The web server is often the best place to update camera settings and other important information about your device. It's also the place where you can configure advanced features such as RTSP and RTMP streaming details, and update administrative details such as login information and password details.
PTZ Motion Sync
PTZ presets are like waypoints on a map that represents a saved position that your camera will move to. MotionSync is a new way to make movement in-between camera presets look more realistic by synchronizing the pan, tilt, and zoom movement speed to finish at exactly the same time. The result is smoother, more realistic movements that you can create with the click of a button. Some PTZ cameras will actually pan, tilt, and then zoom separately which looks quite robotic to viewers of a video stream or recording. 
Automatic Speed By Zoom Adjustments
You can enable "Speed by Zoom" in most PTZ cameras to automatically slow down pan and tilt speeds when you are zoomed in to objects that are far away. The result is smoother camera operations even at a distance. When you zoom in to close-up objects, even a small movement can seem like a lot. Speed by Zoom automatically manages your PTZ speeds so that you can operate pan and tilt more smoothly even when fully zoomed in.
Pan and Tilt Limits
This feature allows you to limit the camera's pan and tilt travel to optimize PTZ camera operation. By limiting the pan of a camera, you can make sure camera operators do not "overshoot" a specific area of interest. This is ideal for sports where, for example, players are going up and down a basketball court. When camera operators use high levels of pan and tilt speeds in order to keep up with the action, it's easier to "overshoot." Setting up pan and tilt limits can be further optimized by tuning the necessary pan and tilt speeds a camera operator is using. 
For example, to follow a basketball game, an operator may require fast pan speeds but slow tilt speeds. The fast pan speeds can be stopped at the end of a basketball court by using a pan limit at the end of the court. This way, when a PTZ camera operator is tracking the action all the way to one end of the court, the camera will be stopped before it leaves the final area of interest (the basketball hoop).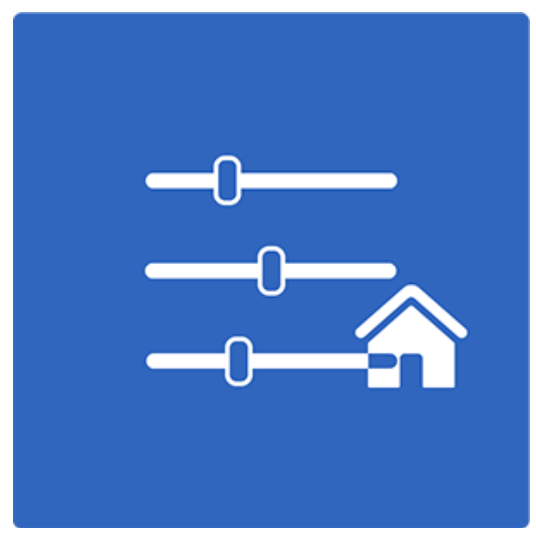 Home or Start-up Preset
Many PTZ cameras feature a "Home" preset. This is the preset that the camera will move to at startup. The home preset is often found at the center of the IR remote control. By default, this home preset will go to a center position, but it can also be customized. A home preset is ideal for setting up a camera that is generally used for a regular purpose. For example, some houses of worship have cameras set up to zoom into a podium area where a pastor will speak. Setting the home preset to zoom into this regularly used location can automate the camera setup. This preset is also very easy to recall from several controllers including the IR remote, and several software solutions.
Tip: The home preset can be customized by setting a preset on preset (0) on PTZOptics cameras. 
Focus Calibration
The focus calibration can be used to finetune your camera's focus and improve the auto-focus. Sometimes a PTZ camera's robotics can be slightly out of alignment due to a bump or fall that the camera has taken. In this case, you have the ability to recalibrate the focus in order to remedy the issue. For example, PTZOptics offers a focus calibration tool available for Mac and PC computers that sends a special command to the camera. The command puts the camera through a focus calibration sequence which re-calibrates the camera's reference points that are used for focus control.
Focal Range Controls
Some PTZ cameras have a feature called focal range control which is used to set a specific focal range for your camera's autofocus to operate within. With the latest PTZOptics cameras allows you to define ranges within 3 to 60 feet (1-20 meters) for your autofocus. This feature will allow you to gain more control over your autofocus and improve your ability to hone in on what's important to your production. Ideal scenarios include presentations that are far away from the camera and there is no need to focus within a certain distance. 
Network Time Protocol and Server Syncing
Network Time Protocol (NTP) is a networking protocol for time synchronization and IP video connections. PTZ cameras can use this technology to synchronize multiple RTSP and NDI® video feeds. NTP servers are available all over the world and therefore video productions can choose local time servers to achieve the best performance. An NTP time server can be used to time-stamp each frame of video being sent over a network. Time-stamped video frames can be used to organize video frames in time and therefore synchronize video from multiple cameras being received into one location.
Color Matching Features
If you have multiple cameras for one production, you will need to use color matching. Some PTZ cameras feature advanced tools to match the colors of each camera. To start the color matching process,  tune your PTZ cameras' white balance based on the color temperature of the lights that are present in a given space. This works well in studio environments where the lighting is a specific color.
Auto-Tracking: Auto-tracking cameras automatically move to follow a subject whether they are on a stage or in the front of a classroom. Auto-tracking cameras do not generally perform well when a subject is in a crowd or around other people. There are a variety of PTZ cameras that can now operate themselves to a certain degree. Auto-framing cameras can automatically pan, tilt, and zoom in order to frame each subject in an ideal way. Both auto-tracking and auto-framing technologies have been recently released by companies such as Aver and HuddleCamHD. Auto-framing cameras are often used to take a group of people and zoom into them. Auto-framing cameras are ideal for conference room settings where a group of people sit together and the camera automatically determines the correct zoom level. 
Key Takeaways:
PTZ cameras have specific features that are designed to improve camera operation in a number of scenarios. 

Some PTZ camera features allow you to optimize your video production workflow. 

Some PTZ camera features are designed for giving camera operators more fine-tune control over the camera.
Learn more about PTZ Cameras
Download the PTZ Camera Operator Handbook here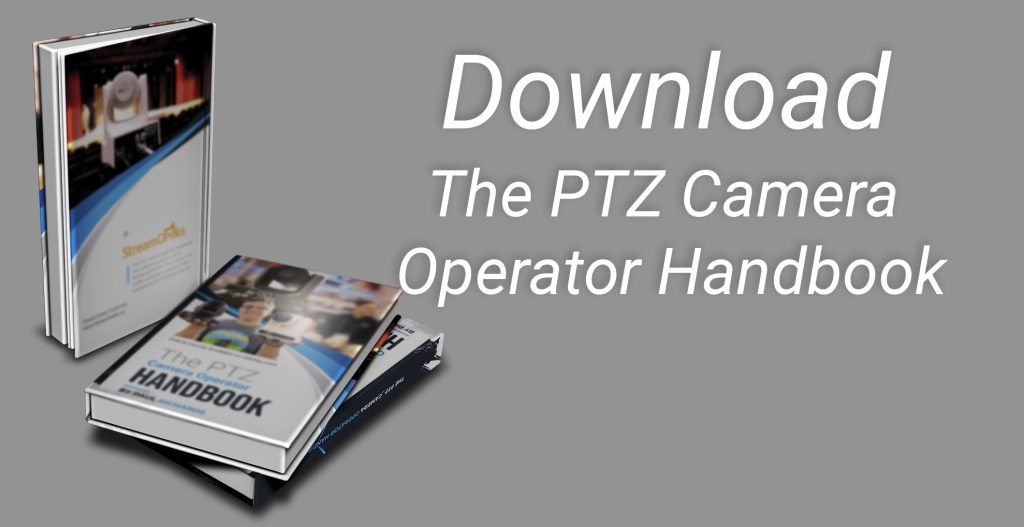 ---