How to host a virtual Zoom Party with live trivia
Written by Paul Richards on March 23, 2020
Hosting a Virtual Party with Live Trivia & Streaming It
Today we will be hosting a virtual party with Zoom Video Conferencing. First, we will review best practices for hosting virtual parties and talk about "How to Keep the Party Crashers from Crashing Your Zoom Event" recently posted on the Zoom Blog. From there, the StreamGeeks will talk about live streaming the Zoom Party and presenting the party online with social media integrations. This is where you can share your party with social media viewers around the world and integrate comments from social media into your broadcast. 
Once the team has taken a few minutes to explain how to set up a virtual party and how to live stream it, the Zoom Party will begin! We invite you to join us with the Zoom Meeting ID that will be shared with you on the screen. During the party, we will also be playing Minecraft. The StreamGeeks have a new educational esports Minecraft server you can join at play.streamgeeks.us. Join us in the Zoom Party or inside of Minecraft for an interactive conversation about esports in education.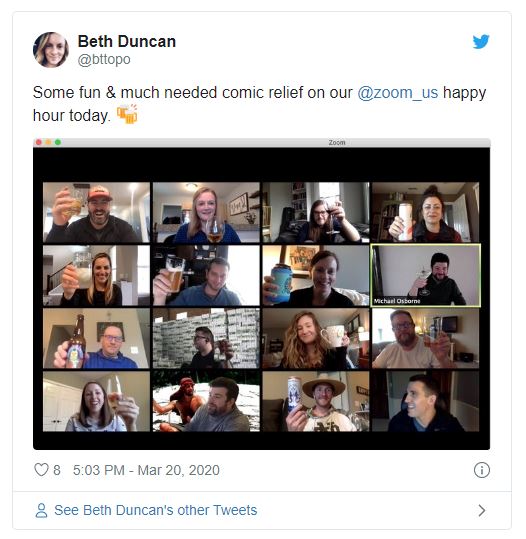 The new Minecraft server has been designed to provide teachers with the ability to host project-based esports. The custom-built world can provide teachers with permission-based rules to allow their unique set of students to compete in project-based esports building competitions that can last up to 30 days.
Other articles about Zoom
---