The latest OBS feature in version 26!
Written by Paul Richards on August 31, 2020
It's been another year, and the OBS developers including Hugh "Jim" Bailey, DDRBoxman, cg2121, remjay, jpark37, khng300, Codex-, and Bennik2000 among others have made significant contributions to the project. The StremaGeeks are proud supporters of the OBS Project on both Patreon and Open Collective where we receive updates about the latest versions of OBS.
What are the latest features in OBS?
Well it's worth reviewing the latest features from OBS 24 and 25 to get up to speed before we dig into the new features of OBS 26.
What's new with OBS 24?
Controllable browser source audio
Custom Browser Panels
Dynamic Bitrate
Hardware decoding for media sources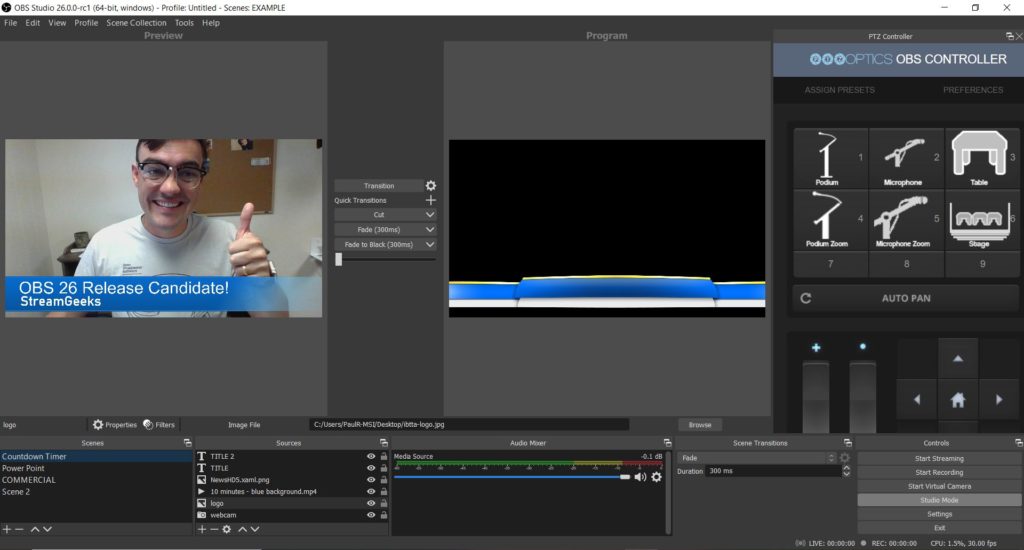 OBS 24 was a major update to the software because it brought us dynamic bitrate encoding. This allowed users to have OBS adapt the bitrate (quality of the live stream) to fluctuate with the available bandwidth. Another awesome feature included hardware decoding for media sources which allows users to take advantage of their graphics cards and save processing power on their CPUs.
By the time OBS 24 was out, the team had already made the OBS interface more attractive by allowing for themes. Since OBS 20, users have been able to choose "Studio Mode" which allows users to have both a preview and output window similar to vMix and Wirecast. Since then, the developers have added great features that allow users to move around "modules" inside of the interface. A modulized dashboard along with new dockable web-browser panels, have made OBS a totally different piece of software. The picture above shows OBS in studio mode with a dockable panel on the right-hand side.
What's new with OBS 25?
SRT Support
T-Bar Support
Browser Source improvements
New Layouts
Drag and Drop Overlays
OBS 25 brought us new layouts, drag and drop overlays, and T-Bar support. The continued focus on OBS's user interface is much appreciated and it's practically un-recognizable once it's customized in many cases. For example, many people are able to add customized HTML layouts that can trigger options inside of live streams that are used as overlays. StreamLabs and StreamElements are great examples of that.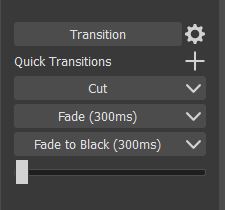 Other features that are lesser-known, include T-Bar support, and SRT support. But let's get into the great brand new features from OBS 26.
New features for OBS 26
It's important to note that the current version of OBS 26 is a "release candidate." This means that it is a BETA that is not recommended for production use. So the new features may come with some bugs and you may want to wait until the official release is available. With that being said, the new features are listed below.
Built-in Virtual Camera Button (Windows)
New Source Tool Bar
New Noise Suppression Method (RNNoise)

An AI-based noise suppression which is significantly better than previous

New Screenshot Hotkeys
New sRGB Color Support (more accurate)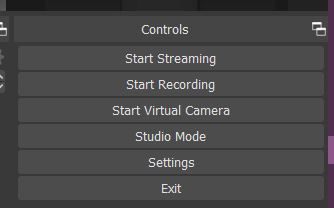 The most exciting new feature is a built-in virtual camera output. This new feature is available with a super simple button in the main control area. A virtual camera can be used to send the video content from your OBS production into another application that uses webcams. A perfect example would be sending your OBS video into Zoom or Skype. The simple start and stop "Virtual Camera" button is available right under "Start Streaming" and "Start Recording."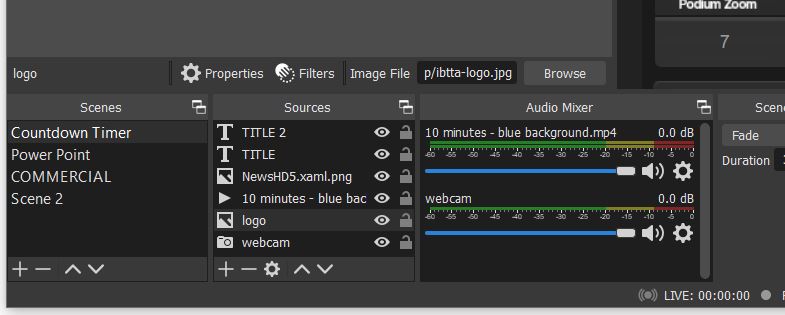 Another great feature includes a UI improvement. OBS 26 now features a new source tool that uncovers easy to use buttons for customizing OBS sources. This toolbar is located directly above the "Scenes" and "Sources" area with a little bar that highlights your selected source. Here you can adjust the properties of a source, add filters and more. Some sources such as titles for example, open up specific options to adjust parameters like color.

A new Noise Suppression filter has also been added to enhance the audio inside of your OBS productions. The new filter is called RNNoise and it uses an AI-based noise suppression which is significantly better than the previous version. Noise suppression is great for removing unwanted noise from audio inputs. Because RNNoise is completely automated with artificial intelligence there are no parameters to adjust. This is great for beginners and the OBS developers say it performs better than the old Speex option
Conclusion:
There is a long list of feature updates available for OBS 26 which are outlined in this forum thread. Just a few of the exciting updates include a percentage toggle checkbox for audio, an improved performance for Intel GPU units (think Intel NUCs), an improved interface for transitions, and increased level meters. All of this and OBS 26 makes a huge leap forward.
Check out our other articles about Open Broadcaster Software below:
---